Press Release – HQE Systems, Inc. Celebrates a New Era with the Inauguration of Its Advanced Facility in Temecula, CA.
HQE Systems, Inc. (HQE), a recognized leader in the mass notifications and electronic security sector, is thrilled to announce the grand unveiling of its new cutting-edge headquarters in Temecula, CA. scheduled for October 13, 2023, from 1 to 4pm Pacific Time.
This inauguration is more than just an event; it's a testament to HQE's relentless pursuit of excellence and its commitment to harnessing life safety and electronic security technology to help save lives and protect property.
**A Paradigm Shift in Manufacturing and Engineering**
HQE's new facility in Temecula is a marvel of modern engineering and design. It's a space where innovation meets functionality, promising to set new standards in the fabrication and assembly of mass notification systems, including the much-acclaimed SiRcom outdoor warning sirens. Beyond manufacturing, this facility is also a powerhouse of research and development. With state-of-the-art labs and collaborative spaces, it's where ideas will transform into life-saving solutions, ensuring HQE's continued leadership in the industry.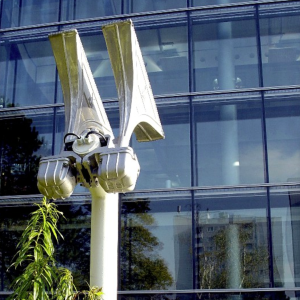 **A Nationwide Presence with Local Sensibilities**
HQE's growth narrative is both inspiring and strategic. With its primary operations anchored in Temecula and a significant presence on the East Coast in Charleston, S.C., HQE has crafted a national footprint without losing its local touch. This vision ensures that while HQE's solutions have a national resonance, its strategies and implementations are always locally impactful.
HQE Systems is a member of the DoD SkillBridge Program / Request More Info about accelerated career programs for military veterans.
Championing Diversity and Inclusion
HQE isn't just about business; it's about people. The company's workforce is a reflection of its values, with over 60% being U.S. military veterans and 55% representing diverse ethnicities. This commitment to inclusion has earned HQE a stellar diversity rating, making it a workplace where every individual, irrespective of their background, feels valued and empowered. As a Service Disabled Veteran Owned Small Business (SDVOSB), HQE embodies the spirit of perseverance, dedication, and the quintessential "can-do" attitude that veterans bring to the table.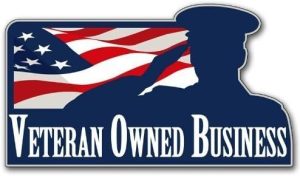 Deepening Community Engagement
HQE's success is intertwined with its community engagements. By forging strong alliances with local military bases, esteemed institutions like San Joaquin Valley College (SJVC), and the Riverside community at large, HQE has ensured that its growth translates into community development. In 2023 alone, HQE's expansion initiatives have translated into employment for over 30 individuals in varied roles. And this momentum shows no signs of slowing down. With plans to onboard 70+ professionals spanning technicians, engineers, project managers, and support roles, HQE is poised to be a significant employment driver in the community.
The Grand Opening: A Symphony of Innovation and Collaboration
The grand inauguration of HQE's new Temecula facility is not just an event; it's a celebration of a vision realized. HQE cordially invites stakeholders from diverse sectors – from educational institutions in Southern California, public safety champions, to civic leaders, emergency management experts and local media. This gathering promises to be a melting pot of insights, experiences, and forward-looking discussions, offering a unique opportunity to delve deep into the ethos that drives our growth at HQE.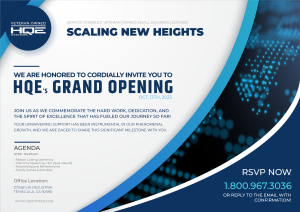 HQE Systems, Inc.: A Tapestry of Dedication and Innovation
Established in 2014, as a veterans disabled small business, HQE Systems, Inc. embarked on a mission to make a tangible difference. Today, it stands as a testament to what passion, innovation, and commitment to excellence can achieve. As HQE readies itself for the future, its new facility in Temecula is set to be the nerve center of its next phase of growth and innovation.
HQE Systems is a certified Veteran Owned Company. For more information about HQE Systems Inc. and its emergency management, electronic security, and integration solutions, please visit www.hqesystems.com.
Contact: David Ditto (Early Warning Systems Subject Matter Expert)
Email: Marketing@hqesystems.com 
Phone Number: (843) 872-7020
____________________
HQE Systems, Inc.   |   HQE is a Minority-Owned Service Disabled Veteran Owned Small Business (SDVOSB) providing full solutions for: Mass Notification Systems, Electronic Security Systems, Software Development Services, Contract Support, and Prototyping Services.  As a brand-agnostic solutions provider, HQE prides itself in providing the BEST solution for the project.  HQE possesses over 30+ factory certifications and reseller licenses to ensure our clients receive the highest quality service at the ideal budget.  HQE can provide full design, installation, integrations, upgrades, and long-term maintenance support for any size and scope project.