Press Release – Clearwater Strengthens Emergency Preparedness with Early Warning Solution from HQE Systems
CLEARWATER, FL –The City of Clearwater is a gem on Florida's Gulf Coast and a region that has long grappled with a myriad of natural and non-natural challenges that have posed significant threats to the safety and well-being of its communities.  As a result, the City has announced a plan to mitigate these threats that face this region, such as the ferocious forces of nature, including hurricanes, lightning strikes, tornadoes, and intense wind events, all which could result in secondary challenges such as power outages, wildfires, and infrastructural damages, amplifying the urgency for a comprehensive, swift response system.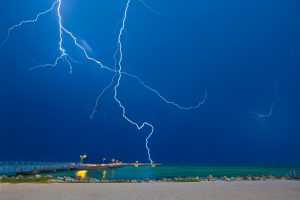 Understanding the critical need to alleviate these concerns and fortify its emergency preparedness, the City of Clearwater has taken a monumental step forward to protect its population. After a comprehensive evaluation of various alert systems available, with a focus on innovative system capabilities and proven efficiency and reliability, on August 3rd, 2023, the City of Clearwater proudly announced its collaboration with HQE Systems, entrusting the Service Disabled Veteran Owned Small Business (SDVOSB) to equip the city with the advanced SiRcom SMART Alert System.
This SiRcom revolutionary early warning solution empowers emergency managers with the ability to activate, through a single dashboard, instant custom or pre-built automated warning alerts that can be transmitted via phone calls, SMS text messages, emails, social media posts, FEMA IPAWs, and clear voice outdoor warning sirens.
This simplified but highly sophisticated and effective alerting protocol, coupled with simplicity in design and operational features, puts the SiRcom solution at the forefront of emergency response when lives are on the line and every second matters. This is the same early warning solution selected by the Town of Paradise, California, after the 2018 Camp Fires that cost 85 people's lives (Cite: AP Article Link ).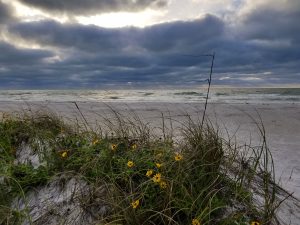 "At the heart of our commitment to Clearwater's safety lies the integration of innovative solutions," states Derek Smith, Emergency Management Specialist for the City of Clearwater. "Today, we are proud to unveil our partnership with HQE Systems and the approval of their unparalleled early warning solution. In the face of severe weather emergencies, time is of the essence. This technology empowers us to deliver swift, accurate alerts and essential information to our residents, visitors, and authorities, ensuring informed decision-making and coordinated responses. By harnessing the power of advanced technology, we are not only saving lives but also proactively mitigating the risks associated with severe weather events."
This partnership with HQE Systems marks a milestone in Clearwater's ongoing journey toward resilience. By embracing the forefront of technology, the city underscores its commitment to the well-being of its residents and visitors. Investing in this advanced early warning solution cements Clearwater's status as a pioneering force in disaster management, setting a standard for other communities to aspire to.
HQE Systems is a certified Veteran Owned Company. For more information about HQE Systems Inc. and its emergency management, electronic security, and integration solutions, please visit www.hqesystems.com.
Contact: David Ditto (Early Warning Systems Subject Matter Expert)
Email: David.Ditto@hqesystems.com 
Phone Number: (843) 872-7020
____________________
HQE Systems, Inc.   |   HQE is a Minority-Owned Service Disabled Veteran Owned Small Business (SDVOSB) providing full solutions for: Mass Notification Systems, Electronic Security Systems, Software Development Services, Contract Support, and Prototyping Services.  As a brand-agnostic solutions provider, HQE prides itself in providing the BEST solution for the project.  HQE possesses over 30+ factory certifications and reseller licenses to ensure our clients receive the highest quality service at the ideal budget.  HQE can provide full design, installation, integrations, upgrades, and long-term maintenance support for any size and scope project.